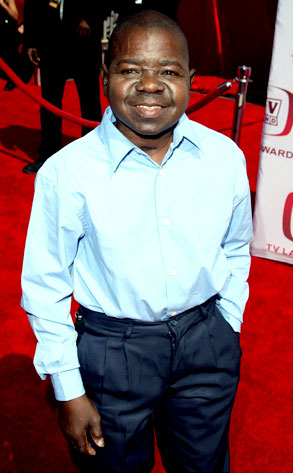 Gary Coleman has gotten himself into some trouble over the last few years, but this time…it's not his fault.  I just heard some very sad news about the former Arnold Jackson/Drummond…read on.
Article courtesy of USA Today:
Gary Coleman has slipped into a coma and is on life support in a Salt Lake City hospital. He needs "your thoughts and prayers for Gary to make a speedy and full recovery," says his manager John Alcantar.
Alcantar said in a statement that Coleman, 42, suffered severe bleeding in his skull at his home south of Salt Lake City on Wednesday. He was rushed to a hospital and was conscious and lucid by mid- morning Thursday, but by afternoon, his condition worsened and was slipping in and out of consciousness.
ABC News says he suffered intracranial hemorrhage – bleeding in the skull.
The Diff'rent Strokes star has had a history of health problems. He has been battling kidney disease since his childhood, and also had heart surgery last fall.
Coleman, who was hospitalized earlier this year having having a seizure on the set of The Insider, lives in Santaquin, about 55 miles south of Salt Lake City.
Comments (2)