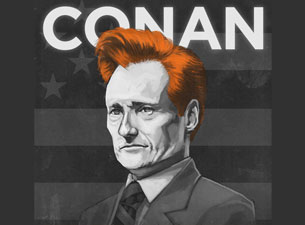 It's official. Conan O'Brien IS coming to the Dodge Theatre! In fact, he's bringing his whole Tonight Show – er, uh Late Night – er, uh…CREW!
The "Legally Prohibited from Being Funny on Television" tour kicks off April 12, and hits Phoenix April 30th. Conan, Andy Richter AND Max Weinberg's band will ALL be there!
Conan Tweeted, "Hey Internet: I'm headed to your town on a half-assed comedy & music tour. I repeat: It's half-assed."
Tickets are on sale NOW, ranging from $36.50-$76.50. CLICK HERE for yours!
Comments