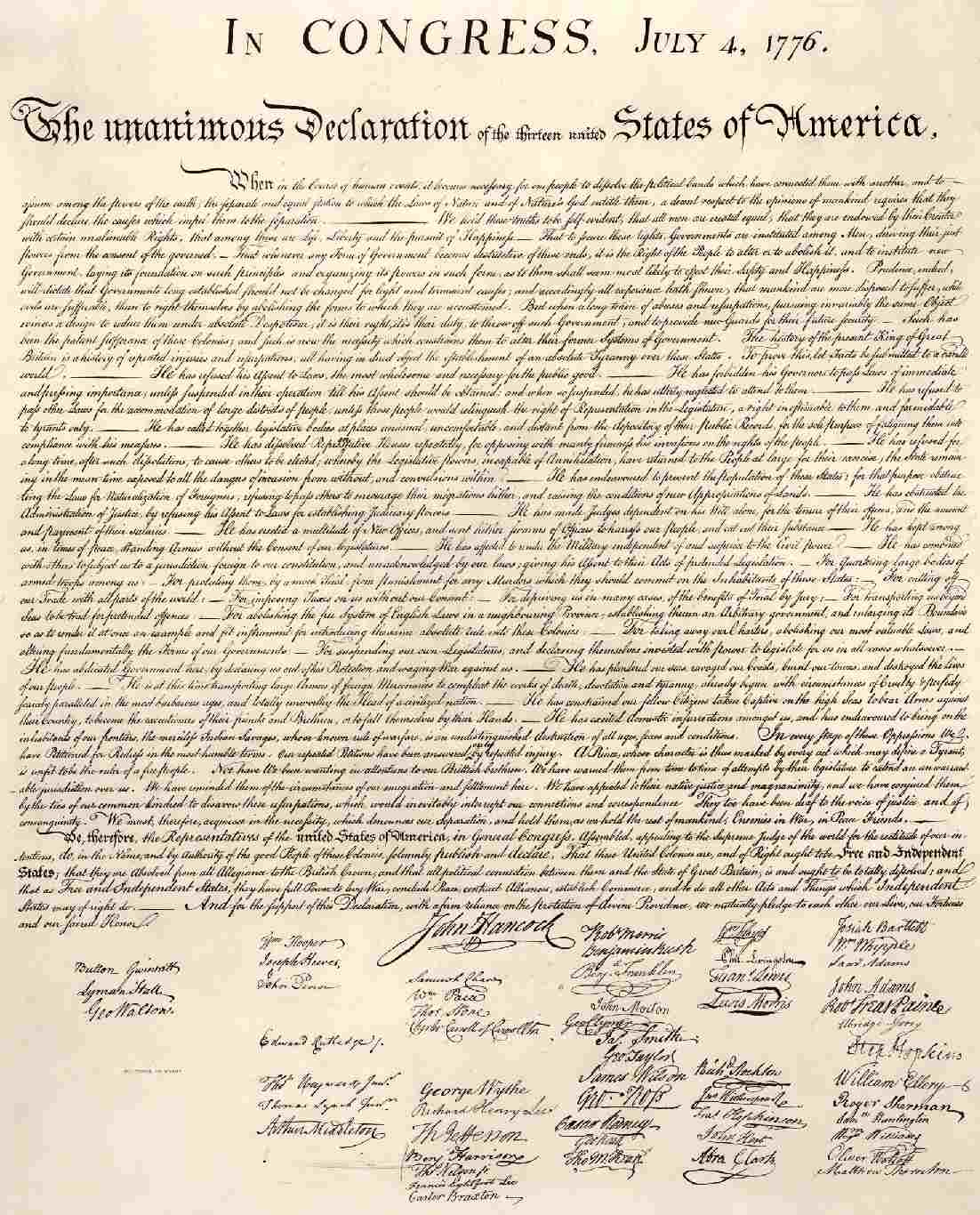 Are you a big fan of history? Without it, you wouldn't be a fan of anything. You wouldn't BE…period! This Saturday, you can see an original copy of the Declaration Of Independence. Hard to believe that 234 years later, it still exists! Do you even remember where you put your Starbucks receipt from this morning?
This Saturday from 8am to 5pm, the historic document will be on display the the State Capitol Museum at 1700 W. Washington St. Admission is FREE, but be forewarned: over 25,000 people showed up the last time this happened in 2003! This would be a GREAT history lessonfor the family.
If you're wondering WHY it's here, it's a reward to Phoenix for having one of the highest participation rates in the nation in the National Student/Parent Mock Election, which mirrored the federal and state elections held in November 2008. Phoenix is one of six cities where the Declaration of Independence will be showcased.